Big Blue Trip
Anilao - Macro Heaven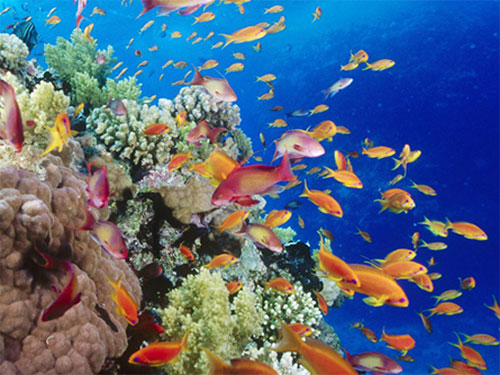 Trip Date
Click trip date for detail
The small fantastic world is always there, you just need to look, join us in Macro diving - Anilao of Philippines to spend a Big-Small adventure diving trip!
Just a two-and-a-half hour drive south of Manila, Anilao, is regarded as the birthplace of diving in the Philippines. There is something for everyone here - from snorkeling, to sites for both novices and the experienced diver.
In the mid-1960's, a whole coral reef was transplanted onto a large rock formation close to the shore. Contrary to popular belief at the time that the adventure would fail, the coral has flourished. As a result, diving has developed and is at the forefront of the industry in the Philippines to this day.
Visibility is good and the opportunities for photography are excellent. Unfortunately, as the area has developed, so some of the more negative aspects of this have become evident. In particular, dynamiting, collection of corals and shells and over fishing are just some of the challenges that Anilao and Batangas must face. Luckily, these are being addressed. Most of the best dives are actually found around the islands of Sombrero and Maricaban, a short boat trip away from Anilao.
A short drive north of Anilao is the quiet town of Nasugbu where good diving is abundant, so get out your magnifying glasses and your cameras and be prepared to swim with your head down.
Liveaboard Banda Sea
Trip Date
Click trip date for detail
Banda Sea is located in the Maluku Islands of Indonesia surrounded by Ambon, Seram, and Halmahera to the north, and East Timor in the south. Tourists visit the island to be able to have a glimpse on some of the world's richest reefs, pristine corals, and large pelagic fish that are perfect for diving and snorkelling.
Climate in the Banda Sea is mostly determined by monsoon winds with an average temperature of 27 degrees Celsius to 32 degrees Celsius. Best time to dive Banda Sea is March to April and September to December as other months have inconsistent weather. Visibility ranges from an amazing 30 to 50 metres during diving season with mild to strong currents suitable for experienced divers and depths of 40 to 70 metres.
Banda Sea's main attraction are its impressive hard coral formations, steep drop offs and some fast currents that makes the underwater scenery truly remarkable. Even coral experts are still in awe at how fast the corals grow in Banda Neira where the neighboring volcano island erupted and its lava destroyed most of the coral reefs but afterwards, gave life to layer by layer of hard corals. Other dive sites bursts with reef life as huge Seafans, Sponges and Acroporas are home to a variety of marine life.
Unique with its reef growth, Banda Sea is also extraordinary in terms of the sheer volume of marine life, both large and small. Dogtooth Tunas and Mobula Rays are dominant in these waters, with swarms of non-aggressive Sea Snakes at Gunung Api. Notable too are schools of Fusiliers, lots of Red-tooth Triggerfish, and Mandarin fish. And at some occasions, Whale species are also sighted in the waters of Banda Sea.

Dive Trip Package