Big Blue Trip
Anilao - Macro Heaven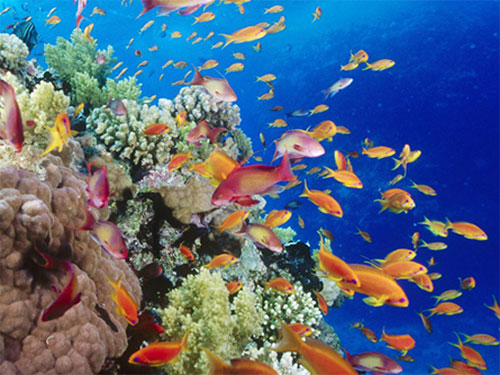 Trip Date
Click trip date for detail
The small fantastic world is always there, you just need to look, join us in Macro diving - Anilao of Philippines to spend a Big-Small adventure diving trip!
Just a two-and-a-half hour drive south of Manila, Anilao, is regarded as the birthplace of diving in the Philippines. There is something for everyone here - from snorkeling, to sites for both novices and the experienced diver.
In the mid-1960's, a whole coral reef was transplanted onto a large rock formation close to the shore. Contrary to popular belief at the time that the adventure would fail, the coral has flourished. As a result, diving has developed and is at the forefront of the industry in the Philippines to this day.
Visibility is good and the opportunities for photography are excellent. Unfortunately, as the area has developed, so some of the more negative aspects of this have become evident. In particular, dynamiting, collection of corals and shells and over fishing are just some of the challenges that Anilao and Batangas must face. Luckily, these are being addressed. Most of the best dives are actually found around the islands of Sombrero and Maricaban, a short boat trip away from Anilao.
A short drive north of Anilao is the quiet town of Nasugbu where good diving is abundant, so get out your magnifying glasses and your cameras and be prepared to swim with your head down.
Divers Dream Destination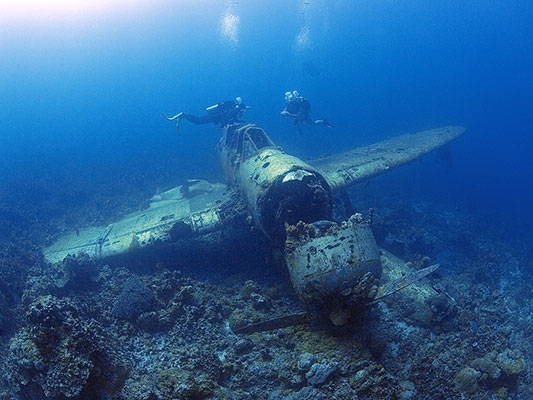 Trip Date
Click trip date for detail
Palau is one of the most extraordinary diving spots on this planet. Far to the southwest of Micronesia the Republic of Belau (the traditional name) consists of an archipelago of 343 islands, spread north to south over 100 miles from the atoll of Kayangel to the island of Angaur plus five tiny islands, known as the southwest islands.
Palau's profuse, unspoiled reefs offer a wealth of marine life, coral formations and wrecks. Dives begin in knee deep water and plunge straight down to depths of 1000 feet and more.
Blue holes, huge caverns and an immense variety of rare and exotic marine species are easily accessible in clear water with visibility exceeding 200 feet. Vast numbers, not found anywhere else in the world, of large pelagic predators, sharks, turtles, dolphins and many species of migratory fish gather here at a unique crossroads of three of the world's major ocean currents. Land locked marine lakes, accessible from the sea through tunnels beneath the island's steep shorelines, are home to rare jelly fish, anemones and soft corals.
Palau offers an enormous number of diversified diving experiences not duplicated anywhere else in the world. There are over 100 different dive sites in and around the 90 mile coral lagoon and adjacent islands.
Palau was named the Number One Underwater Wonder of the World by CEDAM -- a group of marine scientists and conservationists. Over 1300 types of fish inhabit the region, including manta rays, barracuda, sharks and giant clams. The world famous Rock Islands are a divers "must" with magnificent wall diving at such legendary sites as Blue Corner, Ngmelis Drop-off, Blue Hole and Peleliu Corner. Because of the clarity of the waters, snorkeling is excellent in or near almost all of the famous dive sites of Palau.
Trip for Sardine and Whale Shark
Trip Date
Click trip date for detail
A couple of hours drive southwest of Cebu city will deliver you to Moalboal and some truly spectacular diving. There are numerous sites around the immediate area and others slightly further off the coast.
Around the main resort area of Pangasama, from Ronda Bay to Tuble Reef are a number of sites that offer divers the opportunity to view a good variety of coral life. Just off the Panagsama beach area in Moalboal there is a massive school of sardines. They are constantly swimming around but seem to stay mostly near the surface. Sometimes you'll see medium sized trevally feeding on them which causes the school of sardines to move like a swarm of bees in the water.
At the south end of this beach is Tongo Point. Dives are deeper here - reaching 30m and so is ideal for both beginners and the more experienced alike. The area benefits from numerous caves and crevices that house a good variety of reef fish and the occasional shark. The site is ideal for photography.
Oslob, used to be a small village close to Moalboal. Several years ago, the fishermen found some whale sharks swim in the shallow bay all the time, then start feeding them everyday, Now, Oslob becomes one of the most famous sites for whale shark watching in Philippines now. Swimming with these giant creatures side by side will become an unforgettable experience in your life.
Dive Trip Package