Big Blue Trip
Dive in Ishigaki
Trip Date
Click trip date for detail
Fine sandy beaches, clear skies, and clean blue water - this is Okinawa, a quiet beautiful island. Here you can find a magical mix of both the modern (like Hawaii), and the old town charm of a small seaside village. So, whether you are looking for adventure, memories, or just quiet moments exploring the streets, Okinawa is the place.
Ishigaki Island is located in the middle of what is known as the "Eight Mountain Islands". By plane it takes about an hour from Naha, the capital. The country's most popular dive mecca, there is a very high probability of swimming with Manta rays.
Scuba divers are attracted to the beauty of this sea paradise. Ishigaki Island and Hawaii belong to the same latitude, so the sun shines all year round. With convenient transportation and blue water, it has become a popular destination to experience warm southern Japan. Here you can experience the wonderful and charming Eight Mountain Island culture.
Anilao - Macro Heaven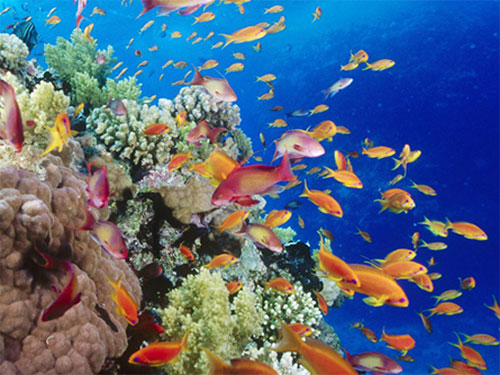 Trip Date
Click trip date for detail
The small fantastic world is always there, you just need to look, join us in Macro diving - Anilao of Philippines to spend a Big-Small adventure diving trip!
Just a two-and-a-half hour drive south of Manila, Anilao, is regarded as the birthplace of diving in the Philippines. There is something for everyone here - from snorkeling, to sites for both novices and the experienced diver.
In the mid-1960's, a whole coral reef was transplanted onto a large rock formation close to the shore. Contrary to popular belief at the time that the adventure would fail, the coral has flourished. As a result, diving has developed and is at the forefront of the industry in the Philippines to this day.
Visibility is good and the opportunities for photography are excellent. Unfortunately, as the area has developed, so some of the more negative aspects of this have become evident. In particular, dynamiting, collection of corals and shells and over fishing are just some of the challenges that Anilao and Batangas must face. Luckily, these are being addressed. Most of the best dives are actually found around the islands of Sombrero and Maricaban, a short boat trip away from Anilao.
A short drive north of Anilao is the quiet town of Nasugbu where good diving is abundant, so get out your magnifying glasses and your cameras and be prepared to swim with your head down.
Liveaboard The Top Destination - Maldives
Trip Date
Click trip date for detail
An exposed tip of underwater mountain ranges, a magical collection of 1200 enchanting islets located in Indian Ocean south-west from India - Maldives has one of the most spectacular diving environments in the world. During millions of years, sea-level variations have created caves, over-hangs, thilas, drop-offs and sloping reef profiles. Today there are many hundreds of exciting dive sites spread over the country and together with a healthy coral growth, thousands of fish species, mammals and turtles.
Maldives is one of the absolute top dive destinations in the world. Many dive sites are also easy to reach from resort but the best way to get an access to as many dive sites as possible is to join our liveaboard diving trip in Maldives.
Dive Trip Package