Philippines - Macro Heaven - Anilao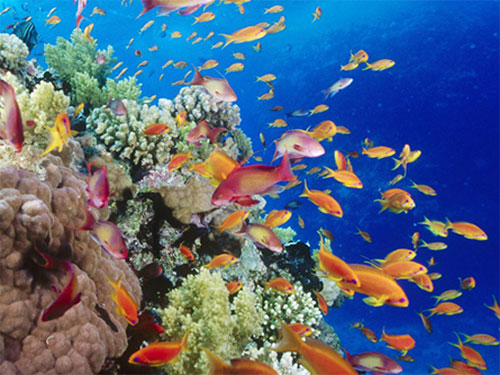 Departure Date : November 23rd, 2017 (Thu)
Return Date : November 26th, 2017 (Sun)
The small fantastic world is always there, you just need to look, join us in Macro diving - Anilao of Philippines to spend a Big-Small adventure diving trip!
Just a two-and-a-half hour drive south of Manila, Anilao, is regarded as the birthplace of diving in the Philippines. There is something for everyone here - from snorkeling, to sites for both novices and the experienced diver.
In the mid-1960's, a whole coral reef was transplanted onto a large rock formation close to the shore. Contrary to popular belief at the time that the adventure would fail, the coral has flourished. As a result, diving has developed and is at the forefront of the industry in the Philippines to this day.
Visibility is good and the opportunities for photography are excellent. Unfortunately, as the area has developed, so some of the more negative aspects of this have become evident. In particular, dynamiting, collection of corals and shells and over fishing are just some of the challenges that Anilao and Batangas must face. Luckily, these are being addressed. Most of the best dives are actually found around the islands of Sombrero and Maricaban, a short boat trip away from Anilao.
A short drive north of Anilao is the quiet town of Nasugbu where good diving is abundant, so get out your magnifying glasses and your cameras and be prepared to swim with your head down.
Dive Sites
Move the mouse over dive flags for dive site information
Itinerary
Day 1 (November 23rd) - Departure

Meet together and check in at Pudong airport around 22:00 in the late evening.

Day 2 (November 24th) - Get to Anilao / 2 boat dives and unlimited shore diving

Arrive at Manila in the early morning and transport to Anilao and check in at local dive resort.

2 boat dive in the morning and unlimited shore diving (or another 2 optional boat dives) in the afternoon。

Stay overnight at local dive resort.

Day 3 (November 25th) - 2 boat dives and unlimited shore diving

2 boat dive in the morning and unlimited shore diving (or another 2 optional boat dives) in the afternoon。

Stay overnight at local dive resort.

Day 4 (November 26th) - Dry day and Back to Shanghai

NO DIVE today, free leisure in the morning.

Check out after lunch, transport to Manila International Airport.

Take the flight and get back to Shanghai around 11:45pm.
* Any dive site is available but dependant on weather conditions.
Hotel Information - Casa Escondida Dive Resort
Casa Escondida is one of the top dive resorts in Anilao. Guest rooms are spacious and clean, staffs are friendly, and the food is delicious. The pool is 4m deep, a great depth for all training and practice.
Cost
Diver:3,880 CNY / Per Person
Addtional Day for Diver: 980 CNY / Per Person
Non-diver:2,680 CNY / Per Person
Addtional Day for Non-diver: 680 CNY / Per Person
Cost Included
Travel Insurance
Transfer between the airport, hotel and dive site
Twin shared A/C room in Dive Resort
All Buffet meals, water, coffee and tea
2 boat dives (1 out 2 dives) a day (4 dives altogether, optional extra dives available)
Unlimited shore diving
Tanks, Weight and divemaster services
Local environment reservation fee
Cost Excluded
Flight Ticket
Dive Equipment
Extra Boat Dives
Night Dive
Nitrox Fills
Soft drink and beer
Tips
Anything not listed in the costs included
Requirements
Be a non-diver or
Bring your proof of certification
Big Blue students who have finished theory and confined water course.
Seat Limitation
We have 10 seats for this trip, sign up today!
Notes
We can help to apply for a Philippine Visa (if needed - please inform us at booking).
The passport must be valid for more than 6 months.
You'll need your Passport and Dive certification
The water temperature is around 26 - 28c, 3mm shorty or full wet suit, thin Wetsuit or rash vest is suggested.
Dive sites could change due to weather conditions.
NO SPEAR FISHING.
You will be responsible to follow Safe Diving Practices and diving within your limits.
Indicate that you should wait a minimum of 18 hours and sometimes up to 24 hours after diving before you fly.
Philippine Peso and USD is acceptable in Anilao, the rate for USD is about 1 USD for 43 Philippine Pesos.
The power supply in the Philippine is 220 volt / 60 Hz, the power adapter is twin flat parallel pins plug.
Please remember to purchase the weight of the total amount that includes the personal stuff and the equipment when you book the flight ticket, otherwise the airport will issue a charge of 400PHP (about 60RMB) / KG for each flight.
Reservation & cancellation
Please email or call before November 8th , 2017 to check availability.
50% deposit is necessary to secure your seat, the remaining balance must be paid 15 days before departure.
For cancellations less than 15 days before the trip we are not able to give refunds.
If you need a reservation or have any question, please contact us by sending email to info@big-blue.cn or call +86(21)6291-2110.
Big Blue is looking forward to hearing from you.
Thank you very much.
Related Information