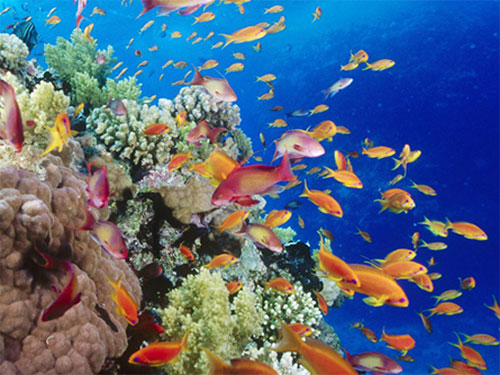 GO_DATE : June 14th, 2018 (Thu)
BACK_DATE : June 17th, 2018 (Sun)
Just a two-and-a-half hour drive south of Manila, Anilao, is regarded as the birthplace of diving in the Philippines. There is something for everyone here - from snorkeling, to sites for both novices and the experienced diver.
DIVE_SITE_DESC
DIVE_SITE_INSTRUCTION
PACKAGE_CONTENT
Day 1 (June 14th) - Departure

Meet together and check in at Pudong airport around 22:00 in the late evening.

Day 2 (June 15th) - Get to Anilao / 2 boat dives and unlimited shore diving

Arrive at Manila in the early morning and transport to Anilao and check in at local dive resort.

2 boat dive in the morning and unlimited shore diving (or another 2 optional boat dives) in the afternoon。

Stay overnight at local dive resort.

Day 3 (June 16th) - 2 boat dives and unlimited shore diving

2 boat dive in the morning and unlimited shore diving (or another 2 optional boat dives) in the afternoon。

Stay overnight at local dive resort.

Day 4 (June 17th) - Dry day and Back to Shanghai

NO DIVE today, free leisure in the morning.

Check out after lunch, transport to Manila International Airport.

Take the flight and get back to Shanghai around 11:45pm.
* Any dive site is available but dependant on weather conditions.
ACCOMMODATION - Casa Escondida Dive Resort
Casa Escondida is one of the top dive resorts in Anilao. Guest rooms are spacious and clean, staffs are friendly, and the food is delicious. The pool is 4m deep, a great depth for all training and practice.
PRICE
DIVER_PRICE3,880 CNYPRICE_UNIT
EXTRA_DAY_COST980 CNYPRICE_UNIT
NON_DIVER_PRICE2,680 CNYPRICE_UNIT
EXTRA_DAY_COST_NON_DIVER680 CNYPRICE_UNIT
OTHER_PRICE
Full Set Equipment : 25 USD
Regulator : 8 USD
BCD : 8 USD
Wetsuit : 5 USD
Mask and Snorkel : 3 USD
Boots : 3 USD
Fins : 3 USD
Underwater Light : 6 USD
Dive Computer : 10 USD
Extra Dive : 35 USD
Night Dive : 50 USD
Nitrox Fills : 5 USD
COST_INCLUSIVE
Travel Insurance
Transfer between the airport, hotel and dive site
Twin shared A/C room in Dive Resort
All Buffet meals, water, coffee and tea
2 boat dives (1 out 2 dives) a day (4 dives altogether, optional extra dives available)
Unlimited shore diving
Tanks, Weight and divemaster services
Local environment reservation fee
COST_EXCLUSIVE
Flight Ticket
Dive Equipment
Extra Boat Dives
Night Dive
Nitrox Fills
Soft drink and beer
Tips
Anything not listed in the costs included
REQUIRE_TITLE
Be a non-diver or
Bring your proof of certification
Big Blue students who have finished theory and confined water course.
PARTICIPANT_TITLE
PARTICIPANT
NOTES
We can help to apply for a Philippine Visa (if needed - please inform us at booking).
The passport must be valid for more than 6 months.
You'll need your Passport and Dive certification
The water temperature is around 26 - 28c, 3mm shorty or full wet suit, thin Wetsuit or rash vest is suggested.
Dive sites could change due to weather conditions.
NO SPEAR FISHING.
You will be responsible to follow Safe Diving Practices and diving within your limits.
Indicate that you should wait a minimum of 18 hours and sometimes up to 24 hours after diving before you fly.
Philippine Peso and USD is acceptable in Anilao, the rate for USD is about 1 USD for 43 Philippine Pesos.
The power supply in the Philippine is 220 volt / 60 Hz, the power adapter is twin flat parallel pins plug.
Please remember to purchase the weight of the total amount that includes the personal stuff and the equipment when you book the flight ticket, otherwise the airport will issue a charge of 400PHP (about 60RMB) / KG for each flight.
BOOKING_POLICY
Please email or call before May 30th , 2018 to check availability.
50% deposit is necessary to secure your seat, the remaining balance must be paid 15 days before departure.
For cancellations less than 15 days before the trip we are not able to give refunds.
If you need a reservation or have any question, please contact us by sending email to info@big-blue.cn or call +86(21)6291-2110.
Big Blue is looking forward to hearing from you.
Thank you very much.