WHAT'S NEW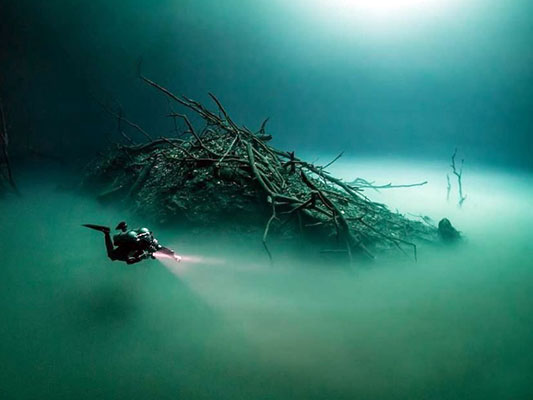 Departure Date: September 26th, 2015 (Sat)
Return Date: October 6th, 2015 (Tue)
The Caverns in Mexico or the Riviera Maya Cenotes are in the World Guinness book of records for the longest cave and cavern systems in the world. Just South of Cancun is home to miles of incredible limestone caverns that were once dry. After thousands of years of dripping rainwater, stalagmites and stalactites formed incredible formations that challenge the imagination. Each Cenote is the entrance to an incredible maze of cavern systems, which are filled with crystal clear fresh water with over 500 feet visibility making your cavern diving adventure unforgettable. Each Cenote has it own unique features making every dive location totally different adventure...
Bored of your 9-5 office job? Want to explore new horizons? Are you ready to try something new?
When was the last time you started your day and were excited to go to work? When was the last time you thought, "I love my job!"? Maybe it is time to make a change?
With our Zero to Hero package, you can swap your desk job for the beach life, your shirt and tie for a wetsuit, and you will never look back. We will introduce you to the spectacular underwater world of SCUBA diving, guide your personal development as you gain experience and knowledge, and finally prepare you for the life of a diving professional, with endless opportunities for exploration, global travel and adventure... ...
To express Big Blue's gratitude for your continued support, we are launching an exclusive Shopping Card program just for you.
Big Blue Shopping Cards can top-up in advance or purchase a certain amount of the Card which can offer you more benefits.
You can also choose to buy the Card as a gift for your friend and family members whom also love SCUBA diving so they can sign-up for Big Blue diving courses, purchase diving equipment or join one of our diving trip. This personal gift will really make those close to you feel special.
BEST POSTS