WHAT'S NEW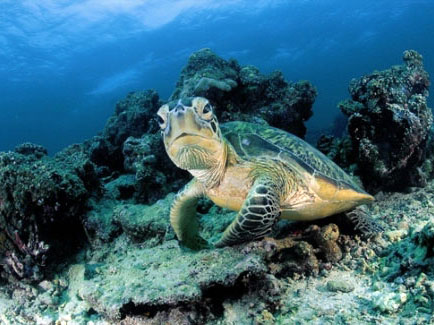 Sipadan Island is considered the pinnacle of diving in Malaysia and one of the top diving destinations in the world. Diving here is always good and sometimes it is simply awesome. The tiny rainforrest covered oceanic island forms the top of an ancient volcano that rises up from a 600 meter abyss in the northern Sulawesi Sea. There are several outstanding dive sites dotted around Sipadan's local reef system where you are likely to see sharks, turtles, manta rays and other big pelagics. Diving here is great for walls, drop offs and drift dives, it was only discovered as a dive destination in 1984 and even received an international boost when Jacques Cousteau spent several weeks here filming.
To express Big Blue's gratitude for your continued support, we are launching an exclusive Shopping Card program just for you.
Big Blue Shopping Cards can top-up in advance or purchase a certain amount of the Card which can offer you more benefits.
You can also choose to buy the Card as a gift for your friend and family members whom also love SCUBA diving so they can sign-up for Big Blue diving courses, purchase diving equipment or join one of our diving trip. This personal gift will really make those close to you feel special.
This group of nine remote islands located 95 km northwest of Phuket was designated as a national park in 1982. The Similan Islands are some of the world's most beautiful and unspoiled islands and together with the splendor of the rich and varied marine life and stunning coral reefs they offer a world class underwater paradise for scuba divers.
The Similan Islands are consistently ranked as one of the top ten dive sites in the world, and there is good reason to believe they will remain that way for future generations. The Thai Government can be justly proud of their efforts to preserve and protect this group of pristine islands...
BEST POSTS